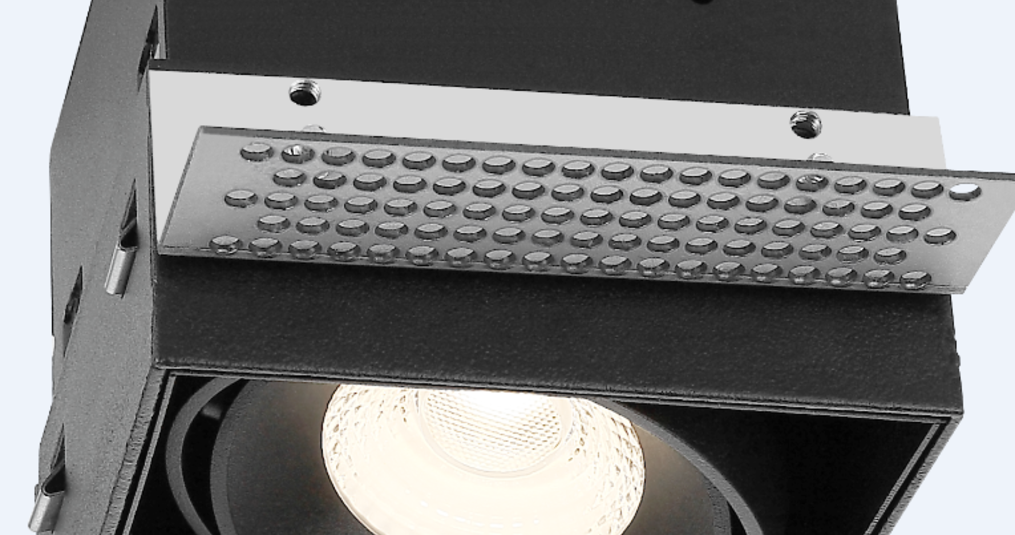 In deze blog vertel ik wat over Trimless inbouwspots
Trimless inbouwarmaturen

Trimless inbouwspots zijn in veel uitvoeringen leverbaar.  Je hebt ze met een ingebouwde LEDchip. Hierbij zit de lichtbron vast in het armatuur gebouwd. Er wordt dan ook een LED driver meegeleverd. 
Er zijn ook trimless inbouwspots met een vervangbare lichtbron. Er kan dan bijvoorbeeld een GU10 LED lamp in. De spots met een vervangbare LED lamp zijn vaak goedkoper, omdat er geen lamp mee geleverd wordt. 
Maar een armatuur met ingebouwde LED heeft meer voordelen: De levensduur is veel langer, omdat de LED chip zit gemonteerd op een aluminium Koellichaam. Hierdoor wordt de LED niet te heet en heeft u hier jaren lang plezier van.  Door gebruik te maken van een goed LED driver (LED Trafo) is de LED spot goed dimbaar met veel verschillende dimmers en krijg de LED chip de juiste spanning en stroom.
Ook heeft dit type spots vaak een goed lens. Hierdoor krijg je een mooi verdeeld licht en de lenzen zijn ook in verschillende graden of lichtbundels leverbaar. Bij een hoog plafond kiest u dan voor een 36º lens. Voor een erg laag plafond  kunt u beter een 60º lens kiezen. Deze lichtbundel is wat breder.
Een spot met een ingebouwde LED chip heeft ook een grotere licht opbrengst dan een standard GU10 LED lamp.
Timless inbouwspots in een nieuwbouwwoning plaatsen
Wilt u in nieuwbouw huis randloze spots plaatsen? Plan dit dan meteen voor dat de bouw  begint.  Vraag de aannemer of de architect of ze kunnen meteen bij de bouw hier rekening mee houden. Door te zorgen dat er in het betonen plafond een sparingskist of inbouw behuizing wordt geplaatst, hier kan de spot later in geplaatst worden. Hieronder ziet u een foto van een sparingskist die is ingegoten in een Prefab betonen plafond.

bron: Spelsberg
Op de volgende foto kunt u de onderkant van de sparingskist goed zien. Deze is van Fermacell®-plaat, een gipsvezelplaat.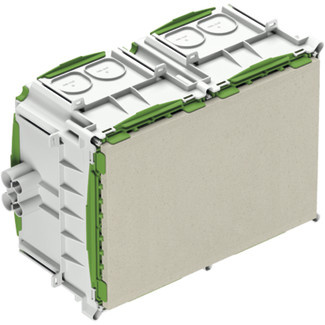 Nadat er een gat is gemaakt in de onderkant van de sparingsbox kan het stucframe geplaatst worden. Hierna kan het hele plafond afgewerkt worden en zijn er geen randen meer zichtbaar. 
Randlosse inbouwarmaturen in een verlaagd gipsplafond.
In een verlaagd gipsplafond kunt u makkelijk de trimless inbouwspots van R&M Verlichting plaatsen. Zelfs als u al spots heeft, kunt u deze vervangen voor trimless spots.
Let u wel op of er is genoeg ruimte in het plafond. Teken de gaten voor het stucframe goed af en snij deze met beleid uit. Hierna kunt u het stucframe plaatsen zoals op de foto's hier onder.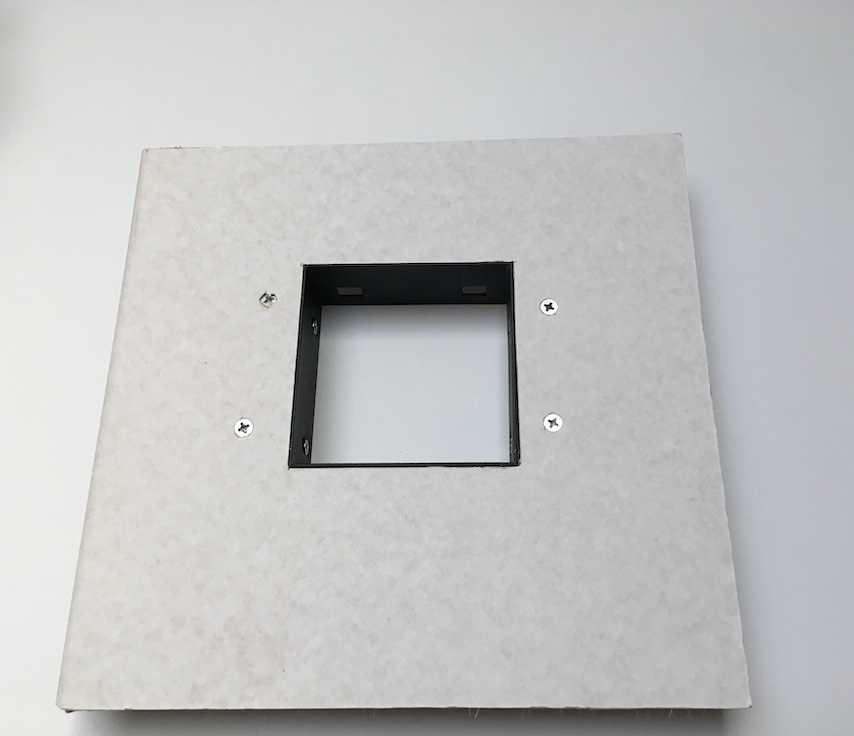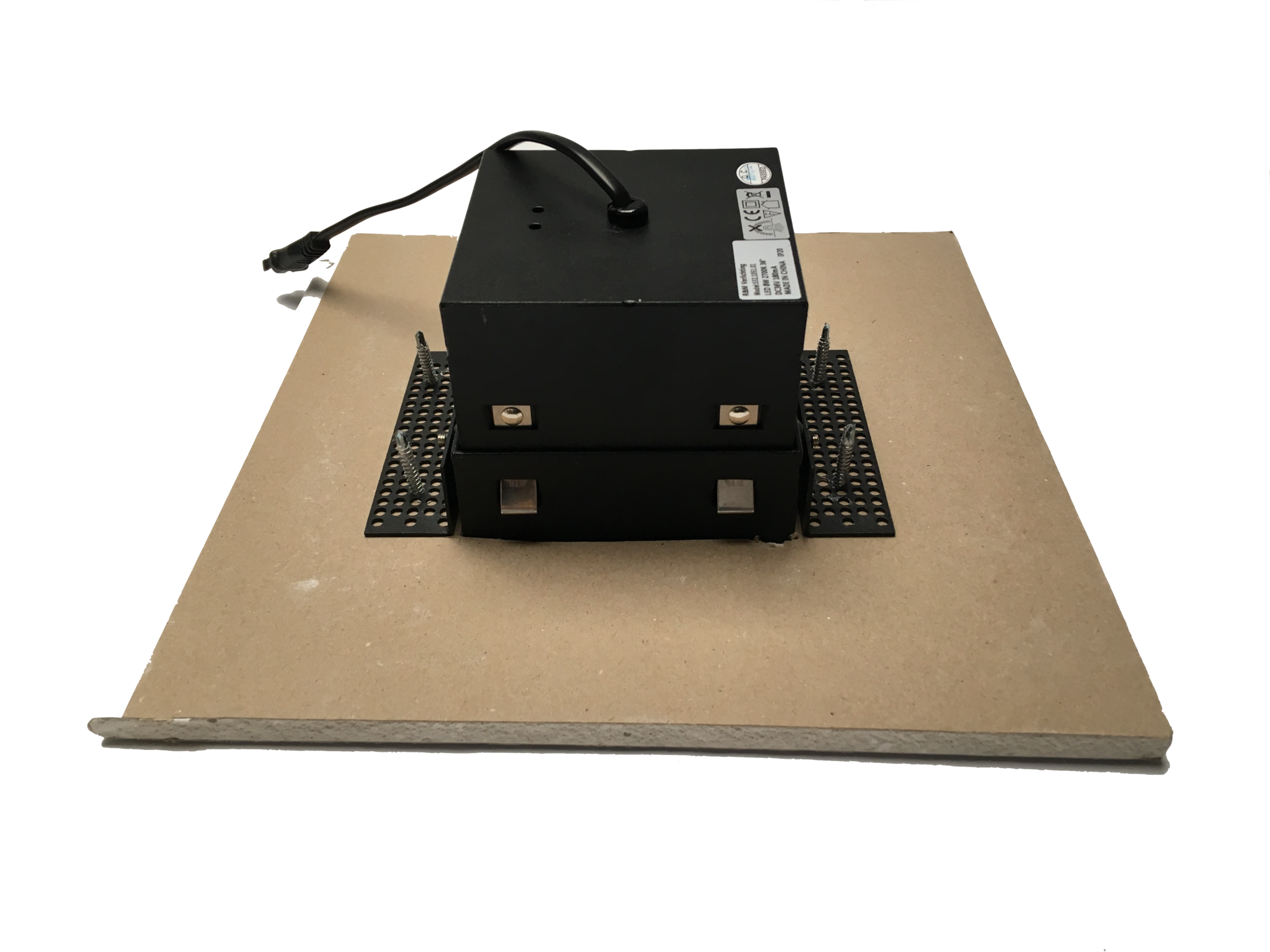 Na het monteren van het frame kunt u het plafond afwerken met gips en de spot met de LED driver monteren zoals op de tweede foto hier boven.
Als u niet zeker bent over hoe u de spot moet monteren of heeft u nog ander vragen kunt u ons altijd een berichtje sturen.